As a natural occurrence, one would think menopause would be (insert your favorite thing in the world), having a combination of my favorite ice cream flavors in a very big jar with grilled beef beside it. Yummy right?
Nothing good, they say, comes easy, and menopause is one good that does not always come easy. But, yes, menopause is a good thing. It is a beautiful transition that comes with womanhood, like the final bloom of a flower. But then, just when you thought you had seen it all, the last part creeps out, astounding you. It is the last 'journey' a woman's body undertakes as she walks through the very important quest of womanhood.
As incredible as menopause sounds, it is still not having a combination of my favorite ice cream flavors in a big jar with grilled beef beside it. Instead, it comes with symptoms that may sometimes feel uncomfortable. Symptoms like hot flashes, less frequent menstruation, heavier or lighter periods, night sweats, in some cases, weight gain, insomnia, anxiety, dry skin, mouth and eyes, headaches, sore or tender breasts, hair thinning, sleep disturbances, emotional changes, and so on.
As Medical News Today accurately puts it, menopause is not a health problem. These discomforts are the new hormonal changes in a woman's body. A switch from monthly periods to reduced periods and eventually no periods. The body that has had this as its experience for ten, twenty, thirty, or forty years would respond to this change. Hence, the appearance of symptoms during menopause.
If you are reading this as a woman who has transitioned into menopause, is preparing to transition soon, or isn't even transiting any time soon, don't get worried or anxious. Many measures have been put to simplify this process, one of which is the introduction of Paroxetine.
You must know everything about using Paroxetine (Brisdelle) for menopausal symptoms.
What is Paroxetine (Brisdelle)?
Paroxetine is the generic name of this drug, while the brand name is Brisdelle. Medically reviewed by Dr. Kadi Durbin, Paroxetine is an antidepressant that belongs to a group of drugs called "selective serotonin reuptake inhibitors" (SSRIs).
Paroxetine treats many disorders like depression, anxiety, post-traumatic stress disorders, etc. The Brisdelle part of Paroxetine is used to treat hot flashes related to menopause. Brisdelledoes does not treat any other condition apart from symptoms related to menopause.
Paroxetine (Brisdelle) is currently the only non-hormonal brand name medication to treat moderate to severe hot flashes during menopause. Daily Med discloses that the effectiveness of Brisdelle as a treatment for symptoms is related to menopause in two phases.
Another review by Mellissa Badowski, written by Alex Brewer in Medical News Today, discloses that Paroxetine (Brisdelle) is FDA ratified to treat temperate to austere symptoms related to menopause. She emphasizes that Adult females should even use Paroxetine (Brisdelle) because its purposes are mainly related to menopause and its symptoms.
It is very important to reiterate that Paroxetine (Brisdelle) is not approved to treat any mental health condition, just symptoms related to menopause. It proves that Brisdelle has definite use restrictions because of the active component used in its production, Paroxetine. However, as I said earlier, Paroxetine is an antidepressant drug. Therefore, regardless of this restriction, Brisdelle has been approved to treat symptoms related to menopause.
All You need to know about Paroxetine (Brisdelle) for Menopausal Symptoms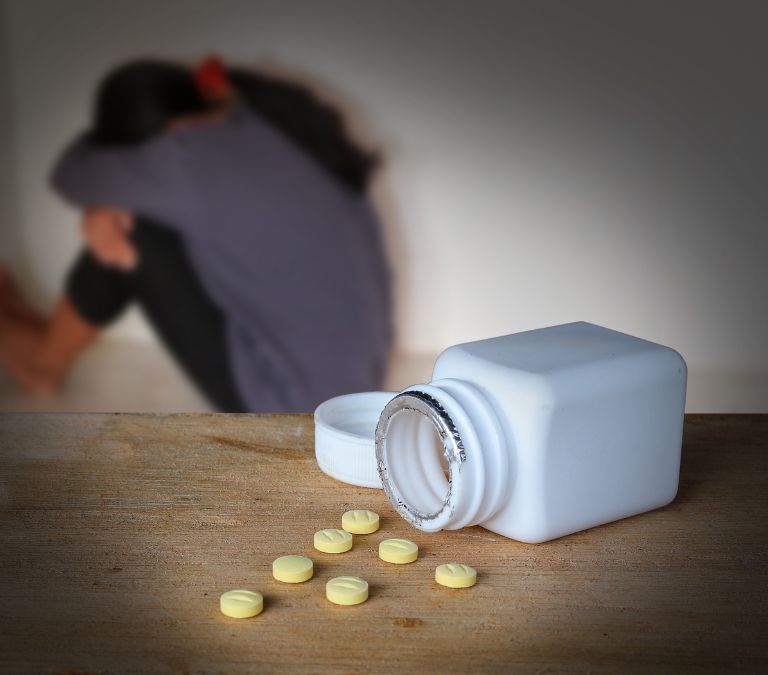 Brisdelle does not cure menopausal symptoms; it only helps to manage and, in some cases, calm and soothe the feeling for a temporary period. It is not a one-time but a continuous, consistent use. Brisdelle is only meant to treat women with menopausal symptoms, not anxiety, depression, suicidal thoughts, or other conditions.
Before combining Brisdelle with other drugs, it is very important to seek medical advice. Drugs have different interactions and reactions in the body. Therefore, a combination of drugs without medical advice can make these interfaces dangerous and harmful to the body, whereas individually, they are safe. In addition, some combinations can interfere with how well a drug works, possibly escalating the number of side effects or even making them intense.
Every drug with a high level of Serotonin should not be combined with Brisdelle. Brisdellealready affects the level of Serotonin in the body because it is a Selective Serotonin Reuptake Inhibitor (SSRI), as stated previously. Therefore, using it with other drugs containing Serotonin could increase the risk of this chemical in your body, which is detrimental. It is better to consult the doctor before combining Brisdelle with any other drug or not combining at all to avoid these adverse effects.
Brisdelle can be taken with any food as no information has shown any negative consequence of Brisdelle with any food species. Regardless, it is safer to consult with your doctor.
The length of time Brisdelle works varies from body type to body type. For some women, it begins to work 30 days after they begin to use it, and for others, it takes longer. Primarily, the manufacturer states that it could take up to 90 days before the effects of Brisdelle are fully realized.
The assessments of Brisdelle vary from woman to woman. Therefore, the achievements and validity of this drug have so much to do with the person taking it. A woman's adverse reaction to Brisdelle does not depict that it would be the same for another woman.
Every woman's body is different from her fellow woman's. Experiences, medical history, drugs, pregnancy, weather conditions, sicknesses, and many other factors ensure a distinction in body type and its response to anything, both internally and externally.
Generally, it is worthy of note to state the success of the use of Brisdelle by many menopausal women worldwide. The accomplishments have exceeded the failures in so many ways. Therefore, it is safe to say that Brisdelle is a secure drug that menopausal women can use.
Brisdelle is made by Sebela Pharmaceuticals international, a Georgia-based pharmaceutical company that produces eight different drugs disseminated and traded in the United States. Sebela Pharmaceuticals centers on alcove medicinal and healing demands in various medical spaces such as women's health, dermatology, etc.
There are positive reviews of Brisdelle From many women. One of the reviews showed that Brisdelle significantly reduced the severity of her night sweats and improved her moods.
The only downtime with this drug may be that it is quite expensive. It may result from the fact that Brisdelle is the only or the majorly approved drug that women should use during menopausal seasons. It makes it so that it is in high demand by many women, which would increase production and cost.
Paroxetine (Brisdelle) Specifics
The review by Mellissa Badowski shines a light on the particulars of this drug. As stated above, Brisdelle contains the active drug Paroxetine, which belongs to a set of medications called SSRIs, which means they work in related ways.
However, the content of Paroxetine in Brisdelle is a lower dose than that used to treat depression and other disorders. Other inactive ingredients are dibasic calcium, phosphate sodium, starch glycolate, magnesium stearate, gelatin, titanium dioxide, shellac, black iron oxide, etc.
Brisdelle comes as capsules you swallow and are available in one intake. Brisdelle capsules should not be chewed, divided, or crushed but swallowed. They are 7.5 milligrams pink capsules with edible prints of 'Brisdelle' and '7.5mg' written on them and are typically taken once per day at bedtime with or without food. Every capsule contains 9.69 mg paroxetine mesylate, comparable to 7.5mg paroxetine base, and should be stored at 20 to 25 degrees Celsius.
Sebela Pharmaceuticals Inc packages Paroxetine (Brisdelle) under the NDC Code; 54766-907-53 in blister packs of 30.
It is categorized as a Human Prescription Drug Label and has its side effects like every other drug.
When not to use Paroxetine (Brisdelle)
Brisdelle should not be used with drugs like Thioridazine because Thioridazine prolongs the QT interval, and Paroxetine can increase Thioridazine levels.
Like Thioridazine, Brisdelle with Pimozide should not be allowed; they result in the same effects.
Brisdelle should not be used by patients with a history of hypersensitivity to ingredients like Paroxetine.
It also shows that pregnant women are not allowed to take Brisdelle as it could cause fatal harm to them and their babies. Rightly so, because Brisdelle is a drug made for women at menopausal stages, and no woman at menopause can get pregnant. She cannot get pregnant because she has not seen her period for 12 months straight. That gives her the validation to be categorized as a woman who has transitioned into her menopausal season.
Brisdelle should not be combined with aspirin, warfarin, and other anticoagulants.
It is very important to note that because of the ingredient, Paroxetine that Brisdelle contains, an antidepressant, women with a history of depression and psychiatric disorders are not particularly allowed to use the drug. In most cases where they are allowed, they are closely watched. It could trigger the former phase of depression or psychological disorders.
Other effects to look out for in the use of Brisdelle are the advent of agitation, irritability, unusual changes in behavior, and in extreme cases, depression and suicidal thoughts. These extremities must be reported to the doctor at the slightest notice.
Notably, the most common side effects of Brisdelle are headache, tiredness, nausea, restlessness, and vomiting. Of all these adverse reactions, nausea reportedly occurs within the first four weeks of usage and fatigue, largely within the first week of treatment. However, it decreases in frequency with continued use. Therefore, it is necessary to know the precise adverse effects of Brisdelle as it relates to our unique body types and cease major activities until it is ascertained.
Muscle cramps, headache, nervousness, anxiety, fatigue, and troubled sleep, may be symptoms. However, it also does not mean Brisdelle cannot be stopped immediately. It can be because the level of Paroxetine used is not as high as in other drugs. It makes the effects of this drug wane faster than with other drugs with high levels of Paroxetine.
For most women with discontinuation symptoms, the effects are not extreme and typically go away after a while. However, regardless of the extremity or ease of the impact of this drug after discontinuation, it is very important to seek medical advice before the withdrawal and cessation of the use ofBrisdelle.
In overdose cases, symptoms can include confusion, dizziness, sleep or tiredness, increased heart rate, nausea, vomiting, and tremors. Severe overdose can entail coma, convulsions, breakdown of muscle cells, high levels of the chemical Serotonin, sudden liver and kidney failure, and in rare cases, death. In the event of a perceived overdose, call the doctor immediately on any emergency lines in the country or state you reside in.
Regardless of the high credibility of sources of references cited on information obtained as regards this particular topic, it is imperative to state at this point that before the commencement of the usage of Brisdelle and any other drug, doctors or other accredited, approved, and registered healthcare personnel must and should be consulted.