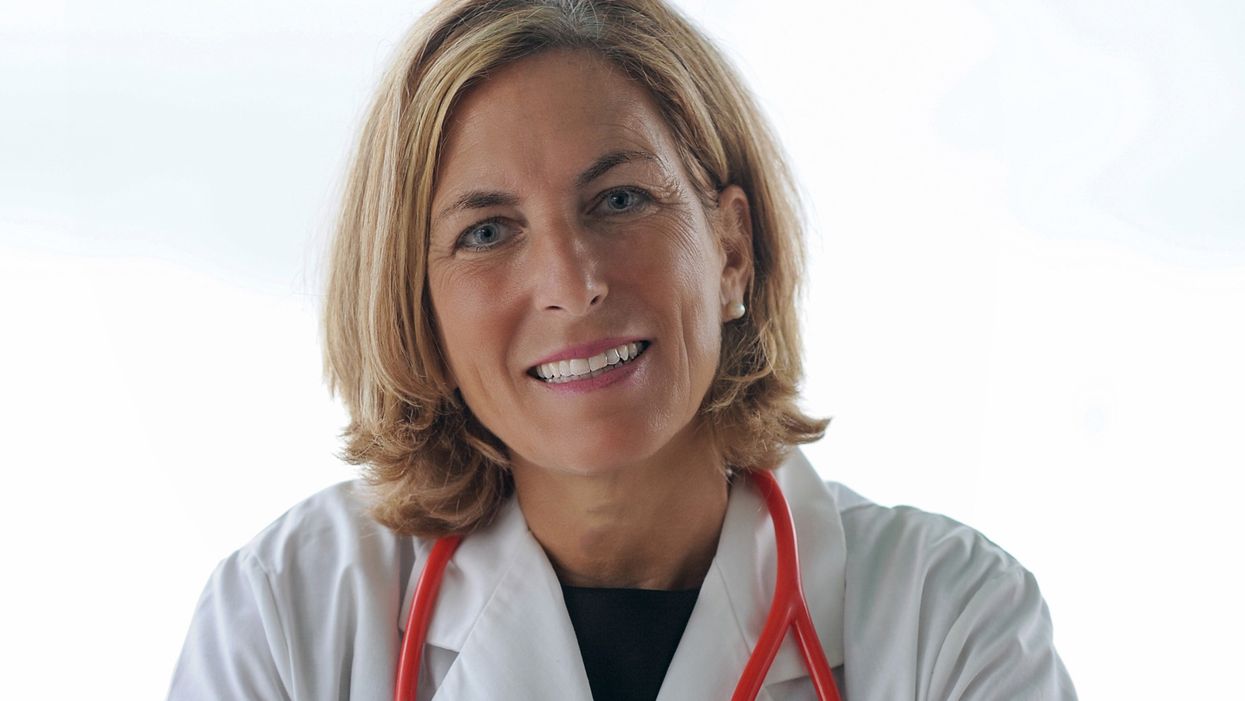 Every week, I go running with a group of women. We're all about the same age and over the years we've compared notes on everything from parenting to gardening. Lately, our conversations have turned to signs of — who's having hot flashes or trouble sleeping, when we had our last period and whether or not brain fog has set in. I'm grateful for the camaraderie and the support, and it's exactly the environment we want to provide at HealthyWomen.
That's why I'm excited about our upcoming virtual "No Pause in Menopause Roundtable," taking place Wednesdays throughout October and November. Through six sessions, our experts will address all of your menopause questions and concerns.
Last year, HealthyWomen partnered with WebMD on a survey to learn about women's attitudes toward their health and how they make health care decisions. The survey — Aging Smart, Aging Well — revealed that, while most women (51%) embraced the concept of healthy aging and proactively discussed health concerns with their health care providers (HCPs), nearly half said they didn't talk proactively to their HCPs about health concerns.
Moreover, certain worries remained, including symptoms of menopause, mental health concerns and sexual health, and only a small percentage of women reported discussing conditions related to aging with their HCPs. Among women reporting menopausal symptoms, nearly a third said they had not talked to a health professional about any of their symptoms.
Clearly, there is a huge gap in communication between consumers and their HCPs. If we aren't getting our questions answered or are experiencing hurdles as we go through perimenopause and menopause, we need to find a healthcare provider who can help navigate this important life stage.
Begin the conversation
Start asking questions and gathering information to provide to your HCPs as soon as you notice mental or physical changes. Maybe your period is irregular, or you've started experiencing hot flashes. Perhaps you're feeling moody or depressed. These are the types of changes you may normally discuss with your girlfriends. You should also be discussing them with your HCP.
The good news is that there are HCPs out there who specialize in aging and in mid-life health. The North American Menopause Society is a great resource. Its website has a tool that can help you locate providers in your geographic area.
Though OB/GYNs can specialize in midlife health, remember that the right HCP for you may not necessarily be a gynecologist. There are also nurse practitioners and primary care physicians who focus on women's health or mid-life health. Primary care physicians may also specialize in mid-life health. The key is to find a provider who is certified in menopause and midlife health and is up-to-date on research and current treatment options.
Prioritizing your health
Women are great at championing their family's health, but this is a stage of life when it's particularly crucial to prioritize your own health. Remember, menopause isn't just about reproductive health; the change affects your overall health in myriad ways, so it's important to enter this phase of life in your best possible health.
The annual wellness visit becomes even more crucial at this stage, as screening guidelines change around the age of 50. Common procedures that begin at this age include a and a bone density scan to check for signs of . You also need to continue your annual mammograms and Pap and HPV tests.
It's important to know your numbers (blood pressure and cholesterol, for instance) and what they mean. Understanding your family health history is important so you know your risk for certain conditions, such as breast cancer, heart disease and diabetes. Prediabetes, which can lead to Type 2 diabetes, can spike among older adults (aged 45 to 55), which is why keeping your weight down and exercising before perimenopause can be beneficial — it gets harder to keep the weight off as you get older.
By keeping your annual wellness visit, you and your HCP can keep you on track with necessary screenings and health goals. Your HCP has an important role to play, but you need to navigate the ship and be in charge of your own health.
Small steps towards a big goal
It's easy to feel overwhelmed by all the changes taking place in your body. You may even to be afraid of the various health concerns that come with aging. I feel that way, too. But we are far ahead of our mothers or grandmothers in terms of knowledge and the power to shape our own future health.
We can embrace this new chapter in our lives by educating ourselves and moving our health to the top of our priorities list. If you're having hot flashes that are debilitating or you are unable to sleep, there are options (such as hormone replacement therapy, as well as non-hormonal methods of treatment) that can help you through the transition.
And remember, you don't have to run a marathon! You can improve your overall health by taking a daily walk, making healthier food choices and getting more sleep. Small steps can lead to big changes. The key is to take that first small step.
The HealthyWomen team wants you to know you're not alone. Through fact-based articles, features such as Real Women, Real Stories and educational programs, such as our upcoming roundtable web series, we're working to destigmatize menopause and the changes it brings. Like the women in my running group, we're here to answer your questions, hear your stories and offer you camaraderie and support.
This content was originally published here.